Wow, it's been ages since I posted anything /o\ But in case anyone is still hanging around here, I figured I post some pics of Matty and co that I took in June :D
It was such a perfect thing to do — go to New York to see The Boys in the Band with my wonderful friends
elrhiarhodan , pooh_collector,
angelita26 and
sherylyn ♥ I know
cookielaura saw the play, too — I hope you're gonna post your share of the fun, too :D
Oh, the play is soooooooo good. Every single one of the boys is brilliant and it was so exiting being so close to them, watching them live on stage ♥ I think the one that surprised me most was Robin De Jesus who plays Emory — I loved him, heee.
Our Matty is more of an observer throughout the play but the first 10 minutes it's just him and Jim Parsons having a conversation while Matty gradually loses all of his clothes :D :D :D And we had such a great seats that I got to see everything — and I mean EVERYTHING when he got into the shower :D :D :D :D :D Now I can die happy, lol :D
Of course part of the fun had to be stage door stalking — I got 7 out of 9, only Jim and Zach didn't come out but all the other boys did, heee. And here are some pics:

1. Standing ovation, of course :D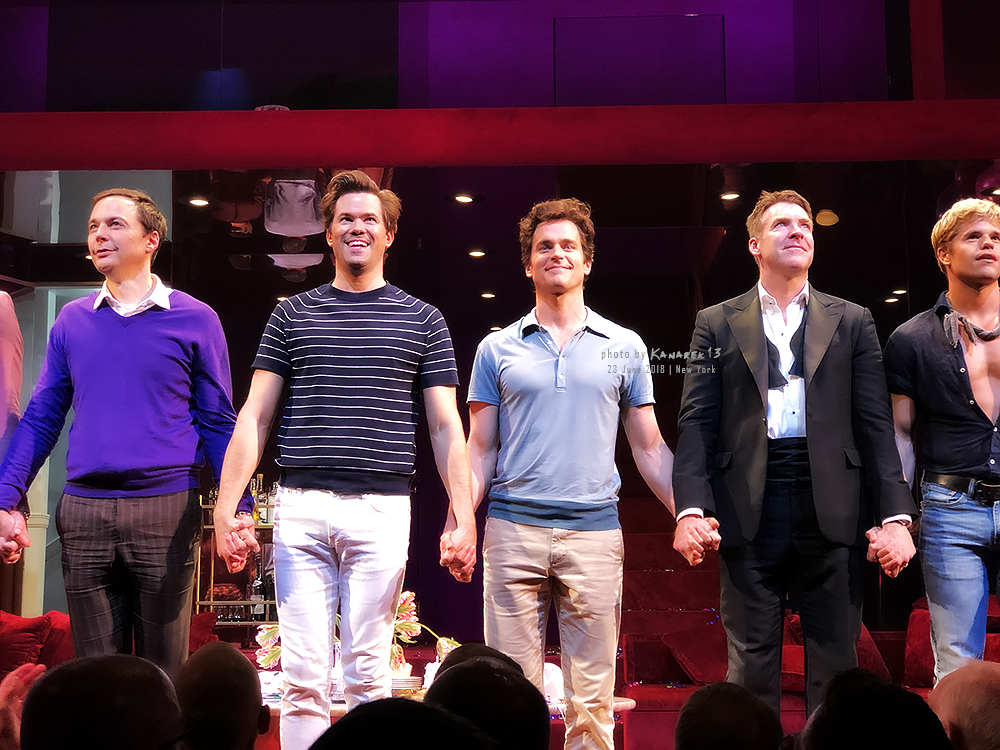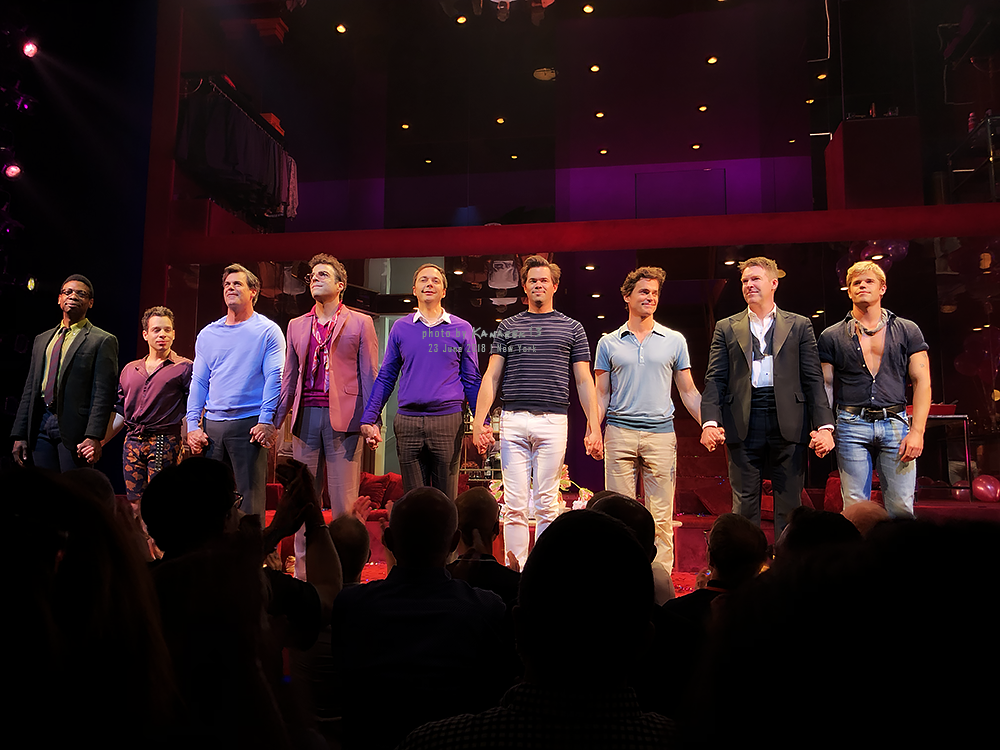 2. Friday evening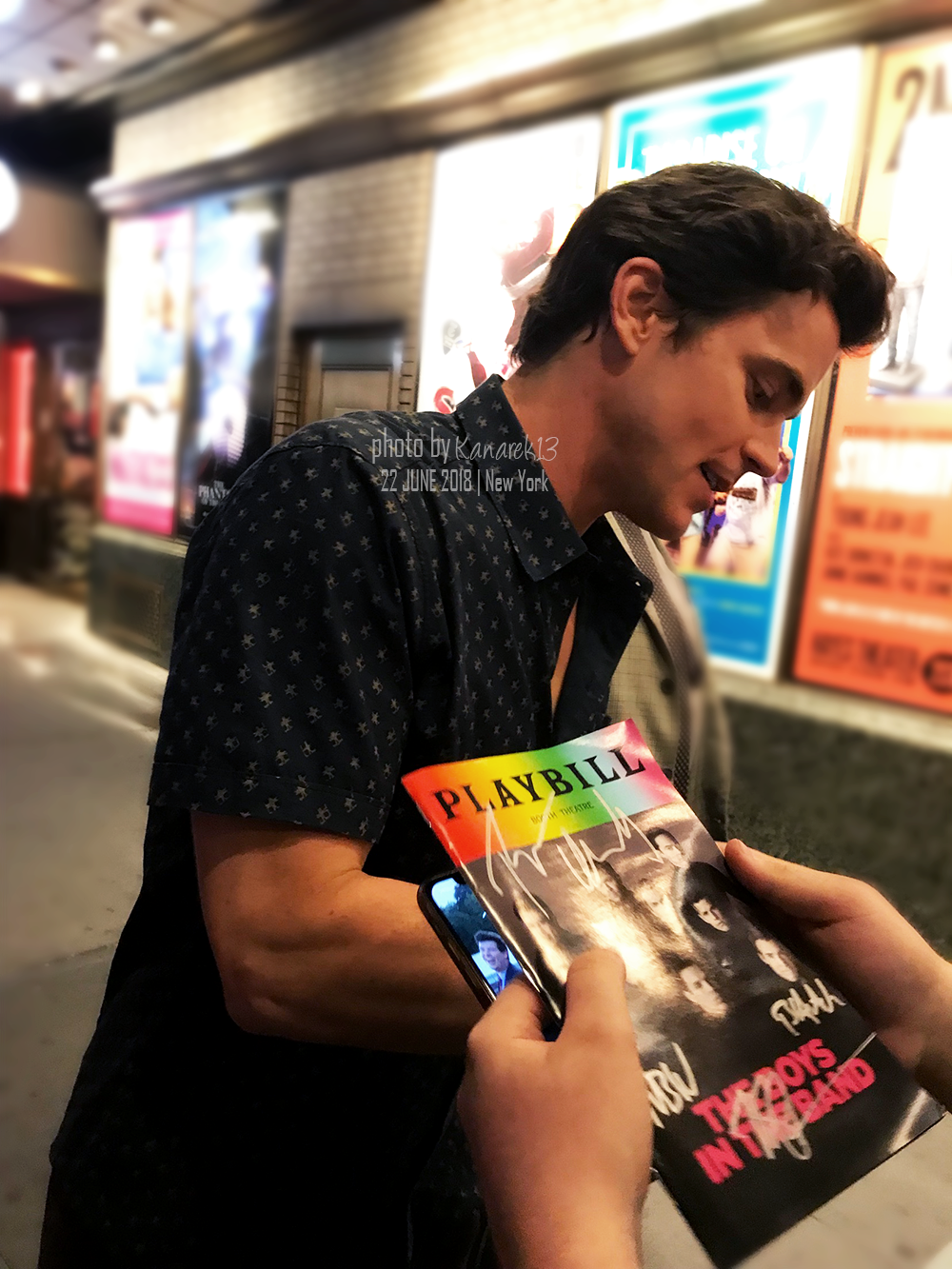 3. Saturday afternoon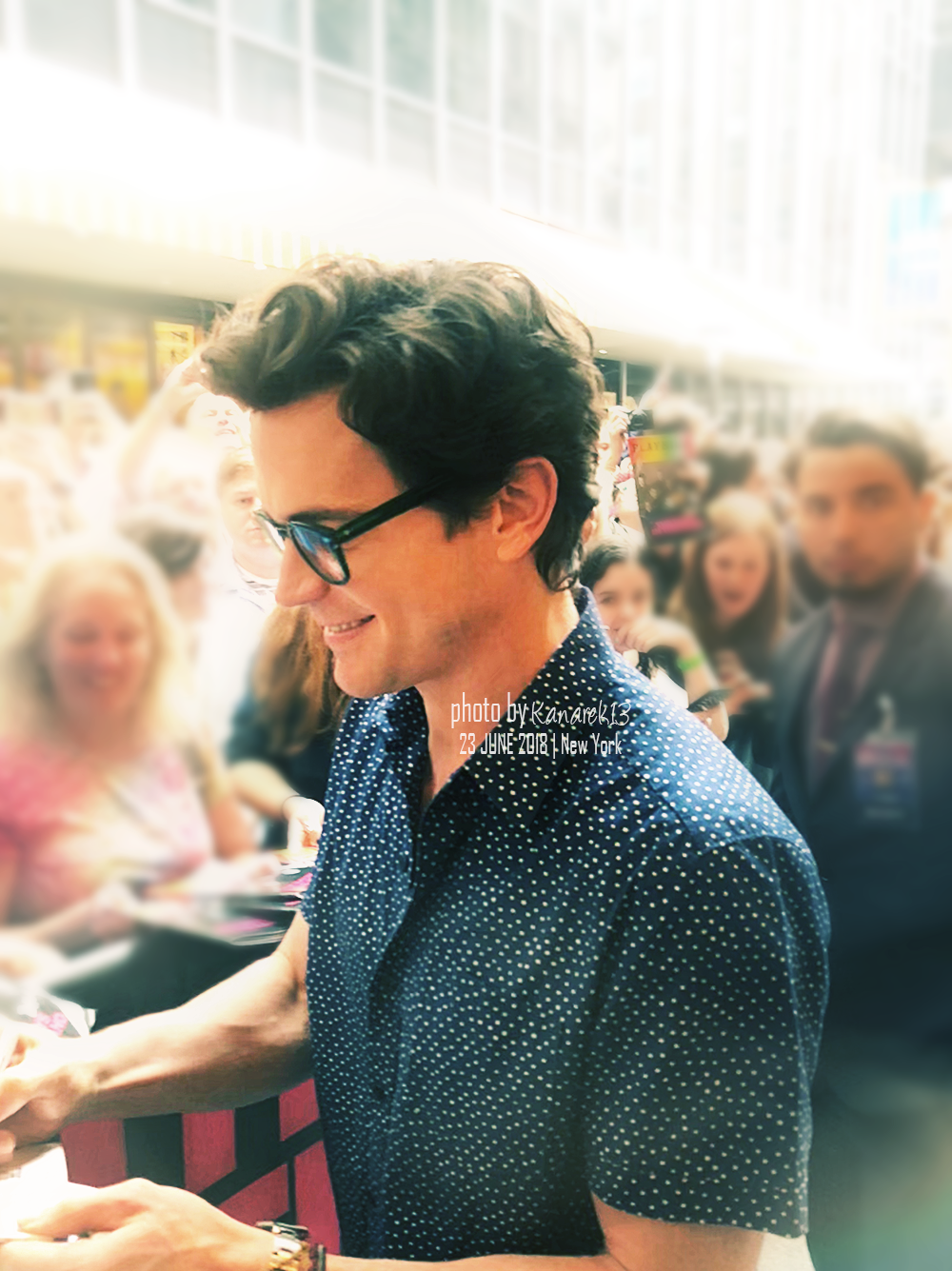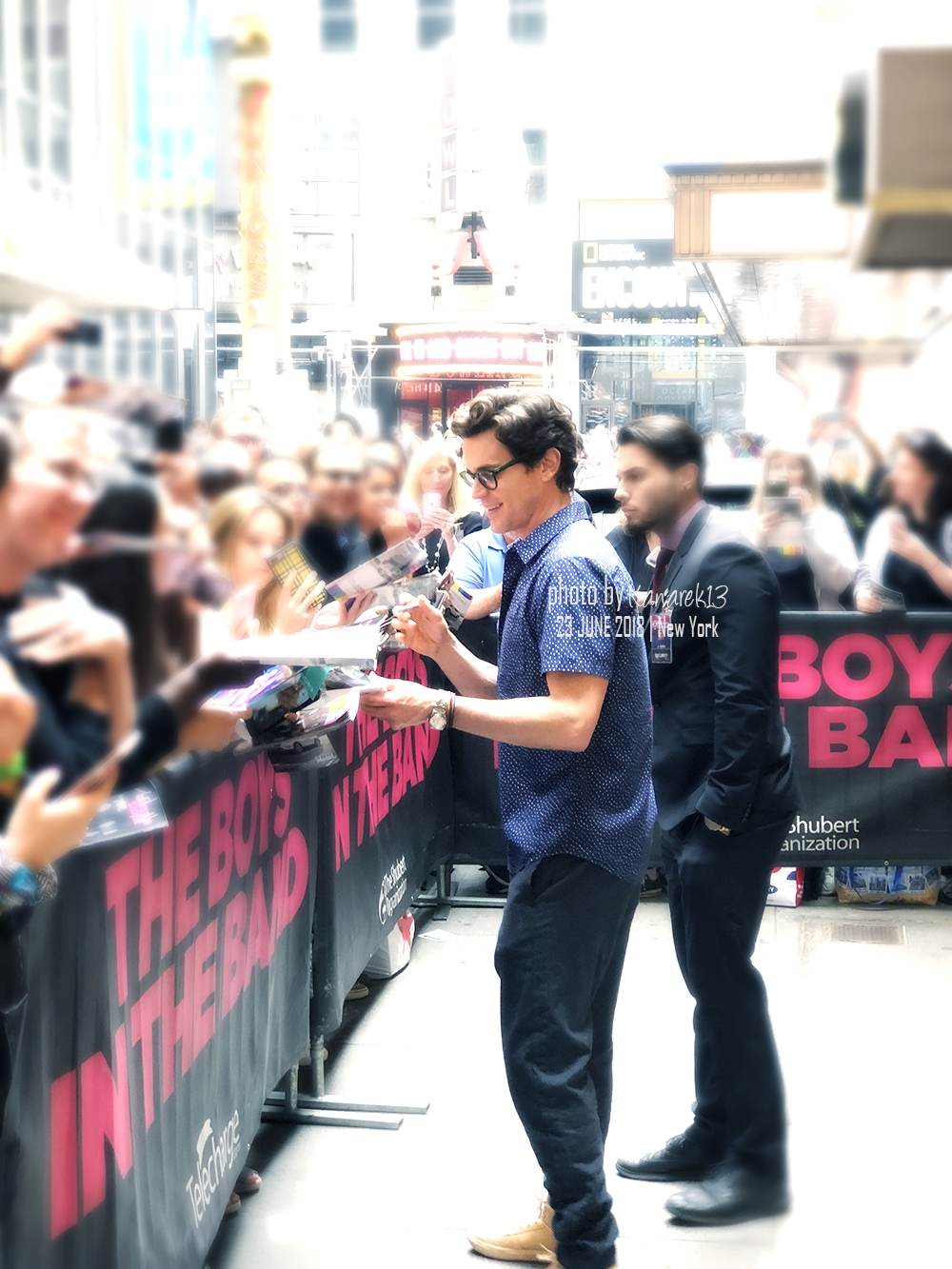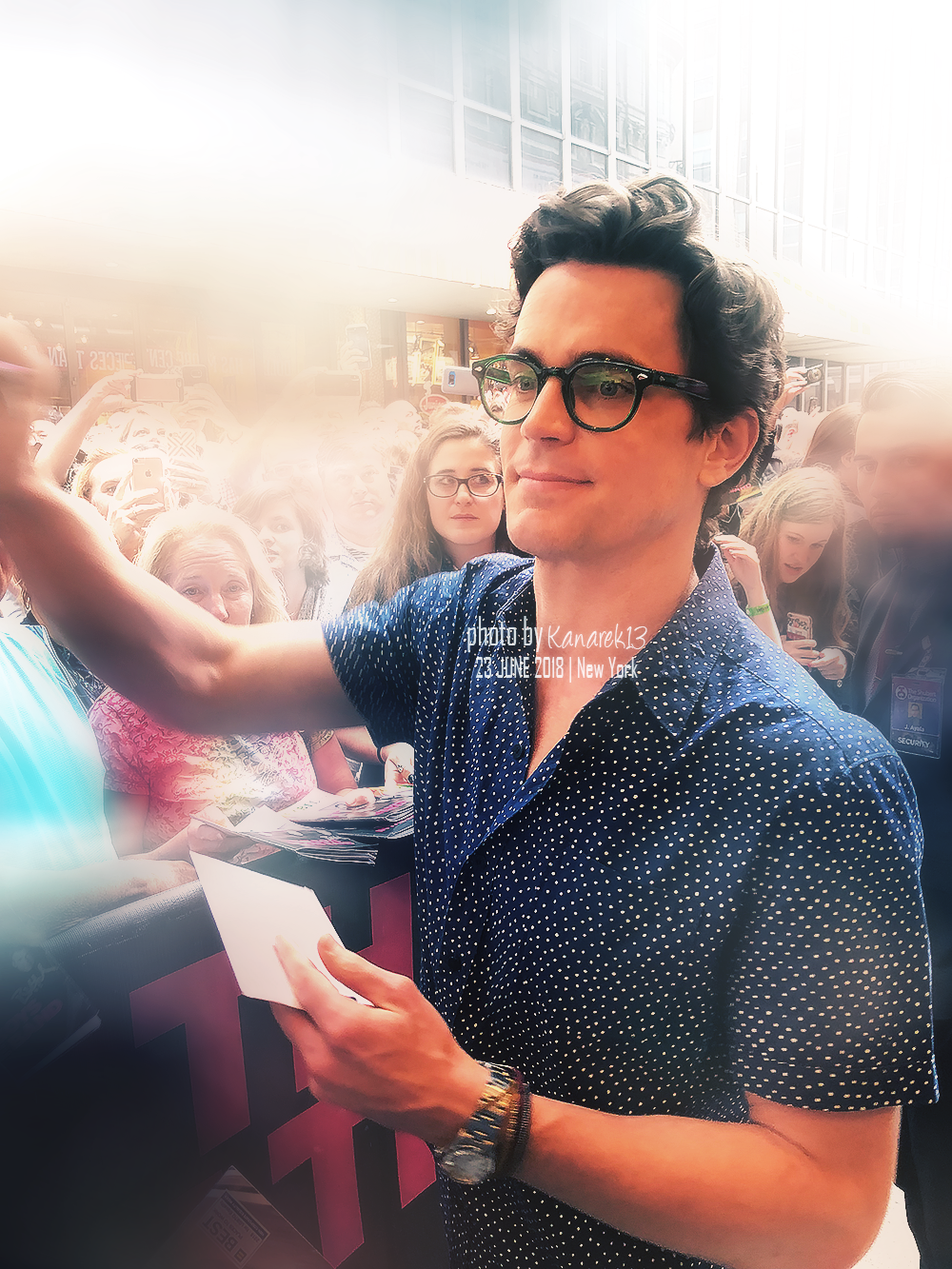 This is my favorite one ♥

There's a limit of how many pics I can include in one post, so for the other boys let me just put here two pages from the photobook I made after the trip :P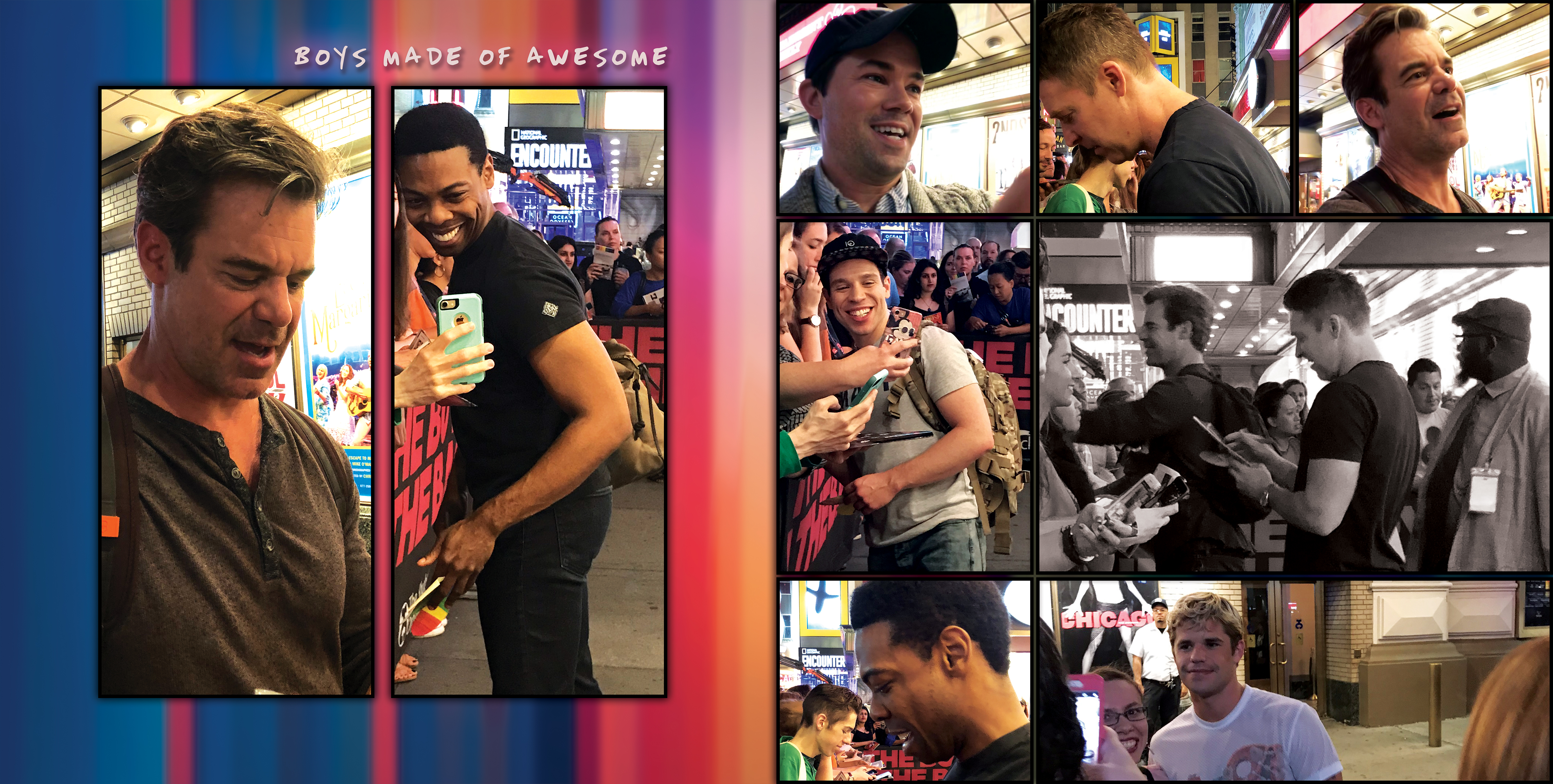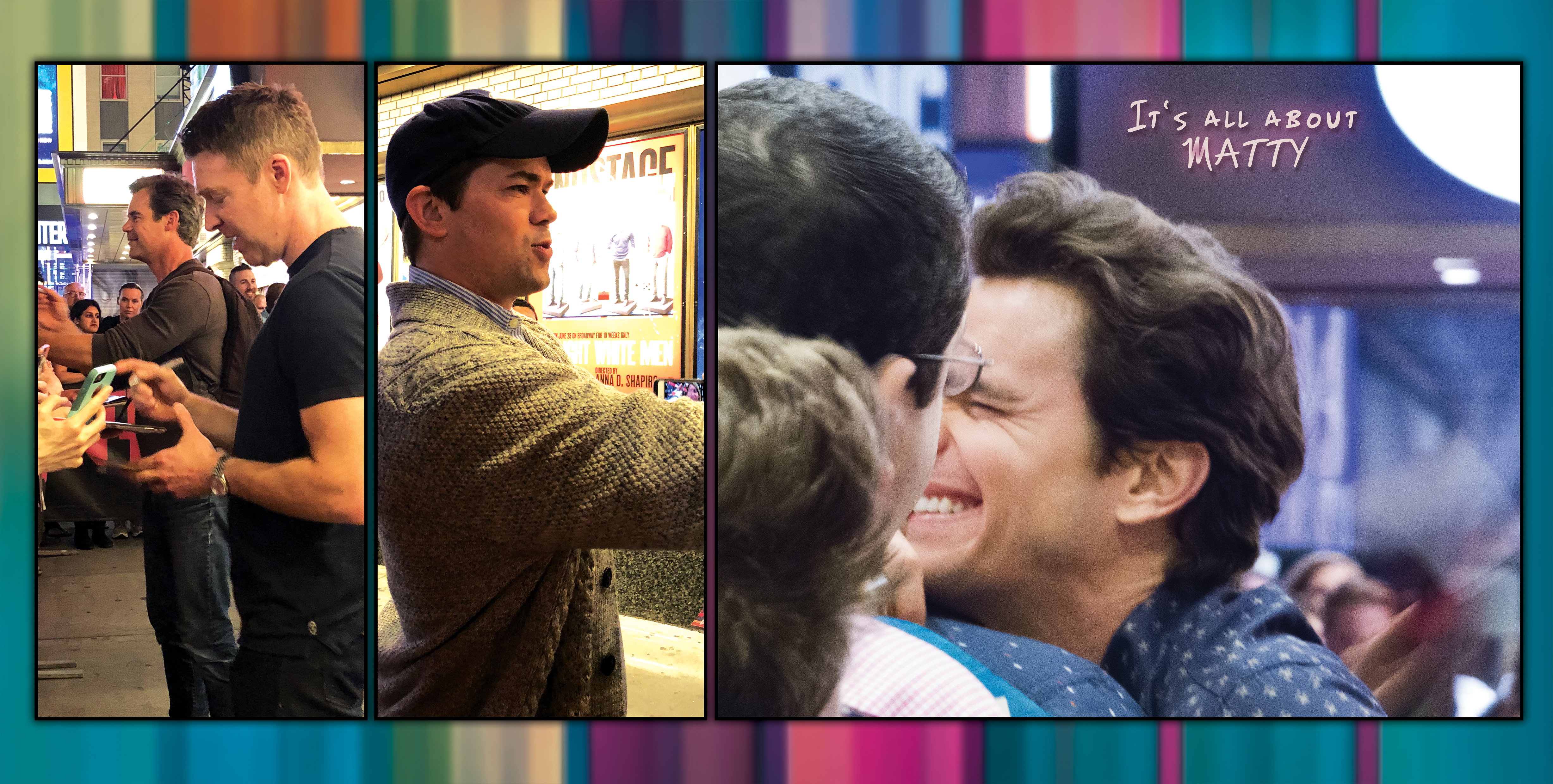 Tuc Watkins liked the sparkly fedora I was wearing - according to him Brian has underwear like that :D :D :D Brian denied, lol :P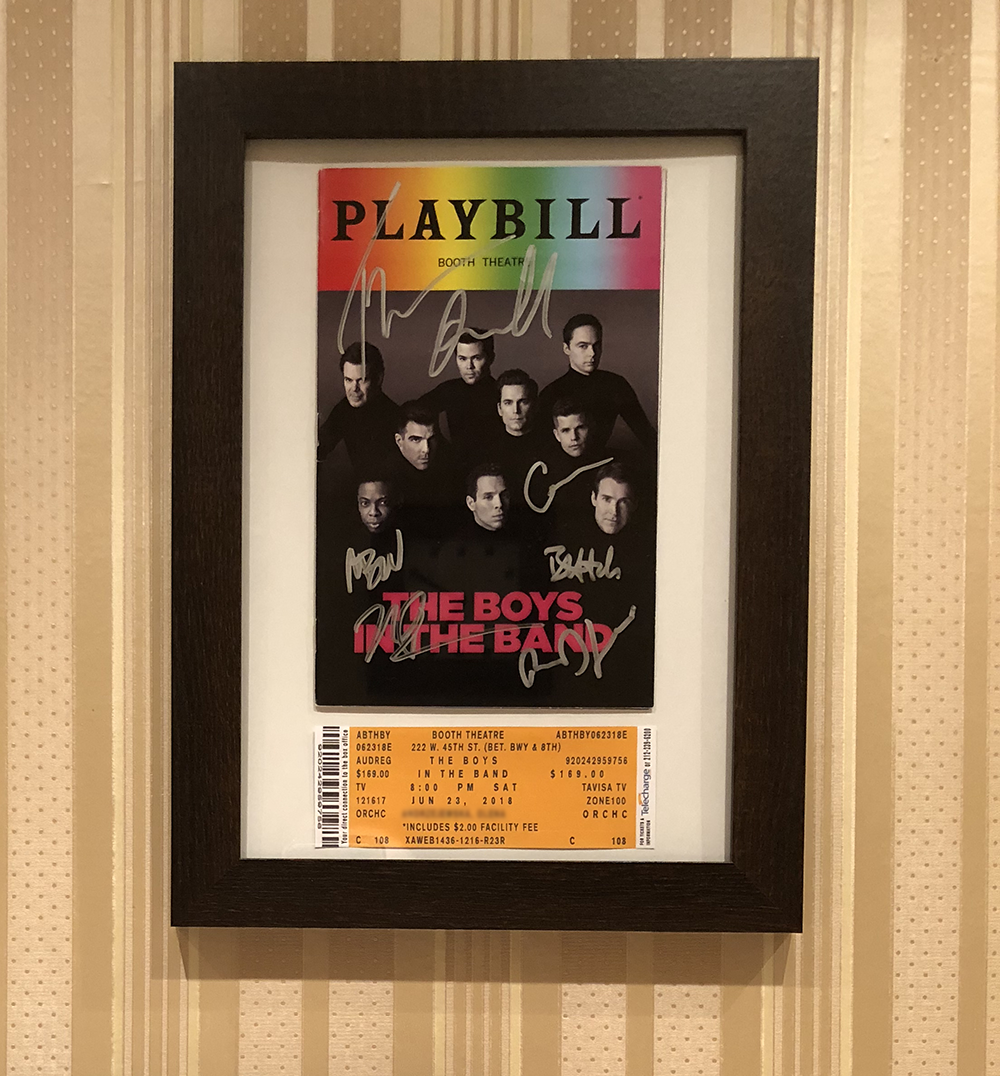 This is now hanging up on my wall ♥

We happened to be in New York during the pride weekend, the city was filled with people wearing colorful outfits, carrying little rainbow flags ♥ A the stage door on Sat there were two elderly gentlemen dressed in colorful suits - they were celebrating their anniversary ♥. I think all the boys noticed their outfits, when Matt stopped by our little corner, he showed them the rainbow socks he was wearing ♥ The cutest thing ever :D That reminds me - we also saw Simon and the boys leaving the theatre Saturday evening ♥ The entire family was there for the weekend ♥ :D

I also have some video clips which I still haven't gotten to sort and convert the proper way. I guess I will post some once I get it done, hee :D I definitely wanna do some gif sets, too :D But for now the pics will have to do :D

Until next time :*
This entry was originally posted at https://kanarek13.dreamwidth.org/216438.html. There are
comments there.