And here goes art for the second story that I claimed as part of the Pinto BB challenge. It's Mountains Sunk Below the Sea by
x_carnivale_x
. The minute I read the summary, I was really drawn to the idea of this story and I'm so glad I could offer some art to go with it \o/ Woohoo :D
Title:
Mountains Sunk Below the Sea
Author:
x_carnivale_x
Artists:
Art:
kanarek13
& Fanmix:
camellie
Characters/Pairings:
Chris/Zach
Rating:
Mature/Explicit
Tags/Warnings:
Character Death (right off the bat though). Hurt/Comfort.
Word Count:
18,889
Summary:
Following a fatal accident, Zach becomes a Sandman. He is one of millions of dead who tend to human dreams as they sleep. He creates elaborate worlds for his dreamer, Chris, full of memories and hopes and wishes, desperately clinging to the man he was forced to leave behind, somehow hoping that Chris might someday realize that Zach never wished to leave him. Somehow hoping that the two of them will be brought back together.
Story link:
http://archiveofourown.org/works/2582447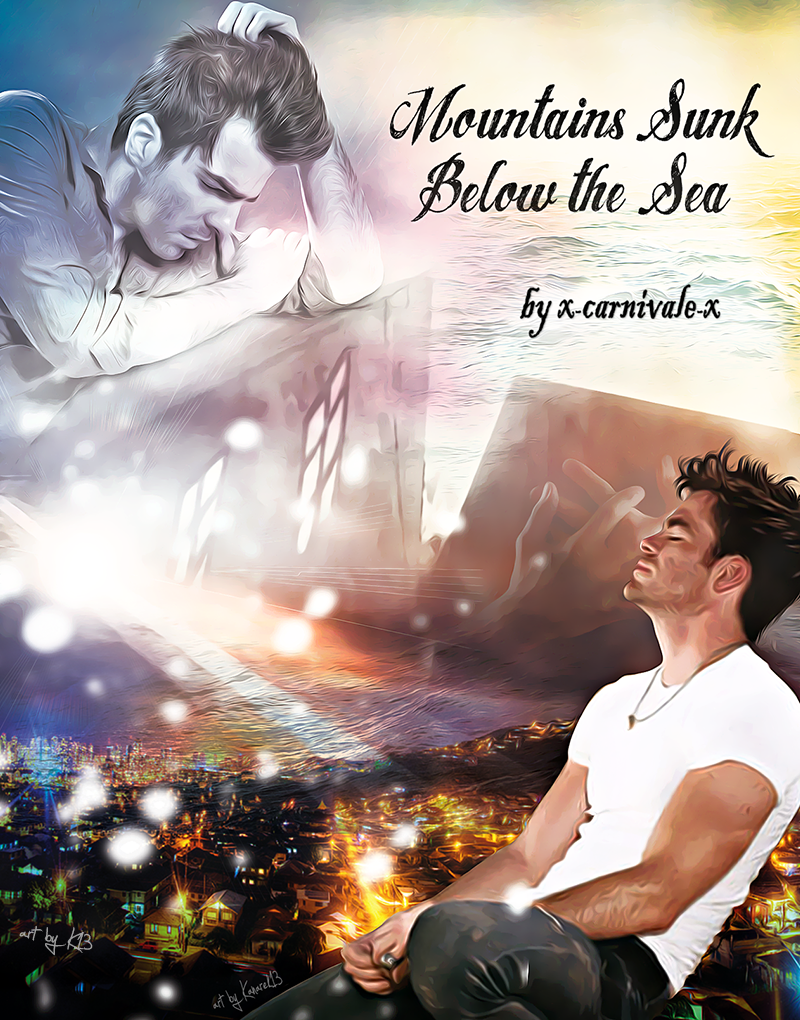 ♥

♥

♥

♥